In the Beginning (1908 – 1920)
In 1908, an informal partnership was formed between inventor Stephen F. Briggs and investor Harold M. Stratton. This partnership eventually developed into Briggs & Stratton as it is known today.
Providing Power and Service (1920 – 1960)
Briggs & Stratton was able to provide power for innumerable applications including agricultural and military applications.
In 1953, the Company revolutionized the lawn and garden industry by developing the first lightweight aluminum engine.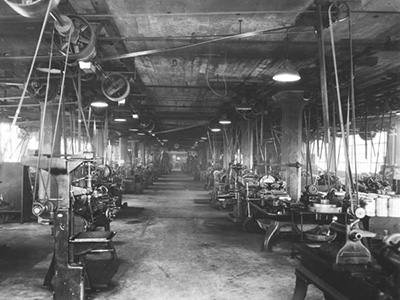 Powering the World (1960 – 1980)
The lawn and garden market grew as a result of rapid growth of suburbs. Mowers powered by Briggs & Stratton engines became an integral part of suburban life.
A period of product innovations followed, including Easy-Spin® starting, lo-tone mufflers and an automatic choke.
Repowering Briggs & Stratton (1980 – 1995)
The entry of moderately priced premium Japanese engines to the market, as well as the demand by mass retailers for lower prices, presented a critical challenge to the Company.
Briggs & Stratton responded by reorganizing into product-focused divisions, expanding product lines to include the industrial/commercial and Vanguard® engine lines, as well as expanding its presence in lucrative foreign markets.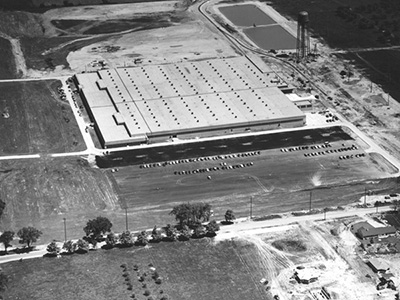 Changing Gears (2000 – 2010)
New Briggs & Stratton President and CEO Todd Teske, along with outgoing CEO John Shiely, continued carving out a future of maintained success for the Company. This future includes the entry into the end-products business.
In 2000, Briggs & Stratton purchased Generac Portable Products Systems, which produced pressure washers, generators, pumps and other home products.
In 2004, the Company acquired Simplicity Manufacturing, a leading designer and marketer of a broad range of premium outdoor power equipment used in both consumer and commercial lawn and garden applications. Included in this acquisition were the Snapper, Snapper-Pro, Giant-Vac and Ferris brands.
With a growing presence in the end-products business, the Company was restructured to more effectively meet the demands of its markets. In 2006, Briggs & Stratton organized our various segments into four main business groups: Engine, Yard, Home and International Products Groups.
On the heels of this strategic advance the Company also unveiled a new branding message, The Power Within. Aimed at sharing an emotional connection with its customers, the campaign emphasizes the Company's 101-year-old legacy, corporate strengths and the value of the independent spirit beyond its product lines. Briggs & Stratton believes there is an engine inside everyone that drives him or her forward. Evidence of this is seen in our Company's customers, who have an extreme sense of pride and satisfaction in a job well done. Briggs & Stratton is committed to giving our customers the products to accomplish that.
2010 to Today
In 2012, Briggs & Stratton acquired Branco, which provides broad range of outdoor power equipment used primarily in light commercial applications in Brazil. In 2014, the Company acquired Allmand, a leading designer and manufacturer of high quality towable light towers, industrial heaters and solar LED arrow boards. In 2015, Briggs & Stratton acquired Billy Goat Industries, a leading manufacturer of specialty turf equipment. These acquisitions have allowed the Company to diversify strategically within both its product portfolio - to expand into commercial and rental markets - and geographical footprint and break into new markets to drive profitable sales growth.
In 2016, Briggs & Stratton unveiled its new branding YOU.POWERED., which is aimed at the millions of dedicated and passionate customers who achieve amazing things using Briggs & Stratton products.
The History of Briggs & Stratton
Download our History of Briggs & Stratton PDF for more details.